Areni Shahinian Memorial Scholarship Fund
Our beloved Areni Shahinian was a beautiful, effervescent, full of life with a smile that would light up any room. She was passionate about following her dreams, and living life to the fullest. She was a huge advocate of being present in the moment and authentic.
Born and raised in Southern California, Areni grew up in the most loving and supportive family who nurtured her dreams. She attended Armenian schools including Tufenkian preschool and Chamlian Armenian school where she formed her lifelong values and moral compass. As an added bonus found her group of lifelong friends who were a part of every aspect of her life journey. She then continued to Providence high school where she worked diligently to get accepted to UCLA, where she gained the skills to attain her goal of becoming a lawyer. It was her lifelong dream to be an advocate for justice.
Through the years Areni was a pillar of the community in many ways. She joined Homenetmen Ararat scouts since the age of 6, where she continued to move up in rank and develop life skills such as her leadership, organizational, and time management skills. She ultimately was able to become the troop leader of a group of girls in Arenoush 5 whom she inspired and mentored to be the best versions of themselves. She truly embodied the scouting motto: "Elevate yourself and others with you".
She was ultimately accepted to numerous law schools but decided to attend Cardozo Law in New York City, her dream city. This chapter of her life was her favorite. She made so many new connections, found the love of her life and created a life; a home away from home.
Areni touched the lives of so many whether they were family, best friends or random strangers she met on the street. Those closest to her would describe her as an inspirational, brilliant, positive, genuine human filled with Armenian spirit who touched the hearts of everyone she met. She had a way to make everyone feel so special. We hope to keep her memory alive and touch many more lives in Areni's honor with this memorial scholarship fund. Areni would have been proud to know that she was the inspiration and had the opportunity to play a role in helping others in their educational pursuit to follow their dreams.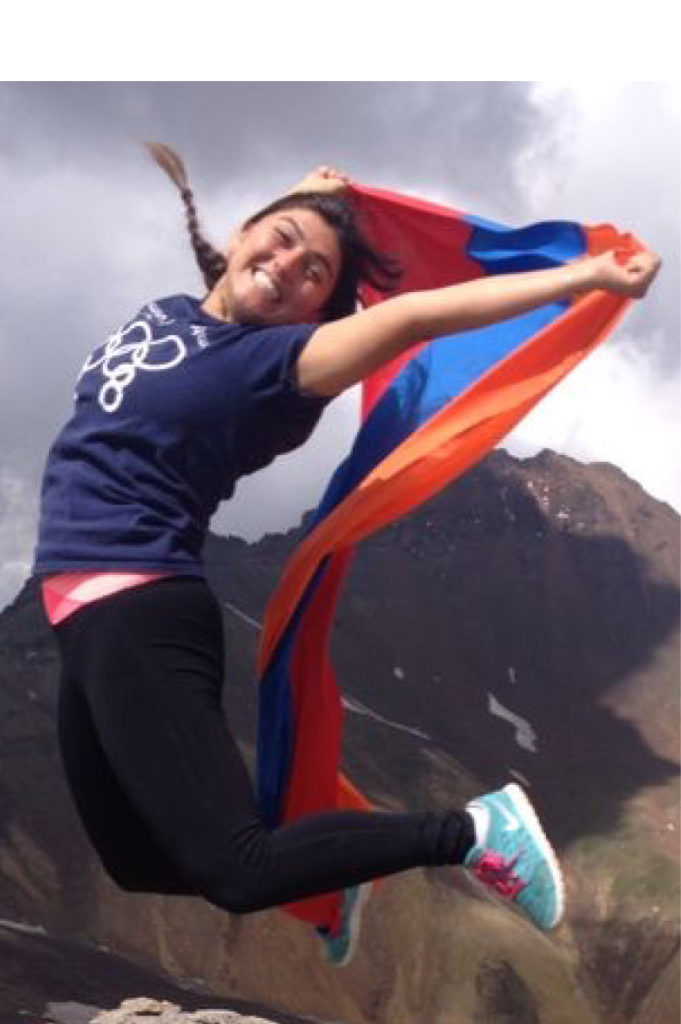 The Areni Shahinian
Memorial Scholarship Fund
If you wish to donate by check, please make the check payable to:


"Areni Shahinian Memorial Scholarship Fund" and mail the check
to the address listed to the right.
Areni Shahinian Memorial Scholarship Fund
739 E Walnut St., Suite 100 Pasadena, CA 91101